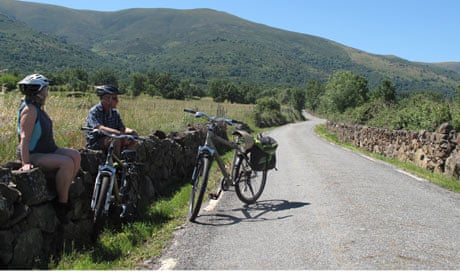 Susan Greenwood - Saturday June 24 2010
Trans-Iberian: Cycling Spain´s Ancient via de la plata.
..." our view from those saddles was always arresting, the route expertly chosen to provide us with a snapshot of the area's eclectic terrain, with cars noticeable only by their absence. We rode from mountains embraced by the experienced outdoorsman to pastoral villages, flatter farmland and finally a long, open stretch into Salamanca, dotted with the yellow markers of the Via de la Plata."